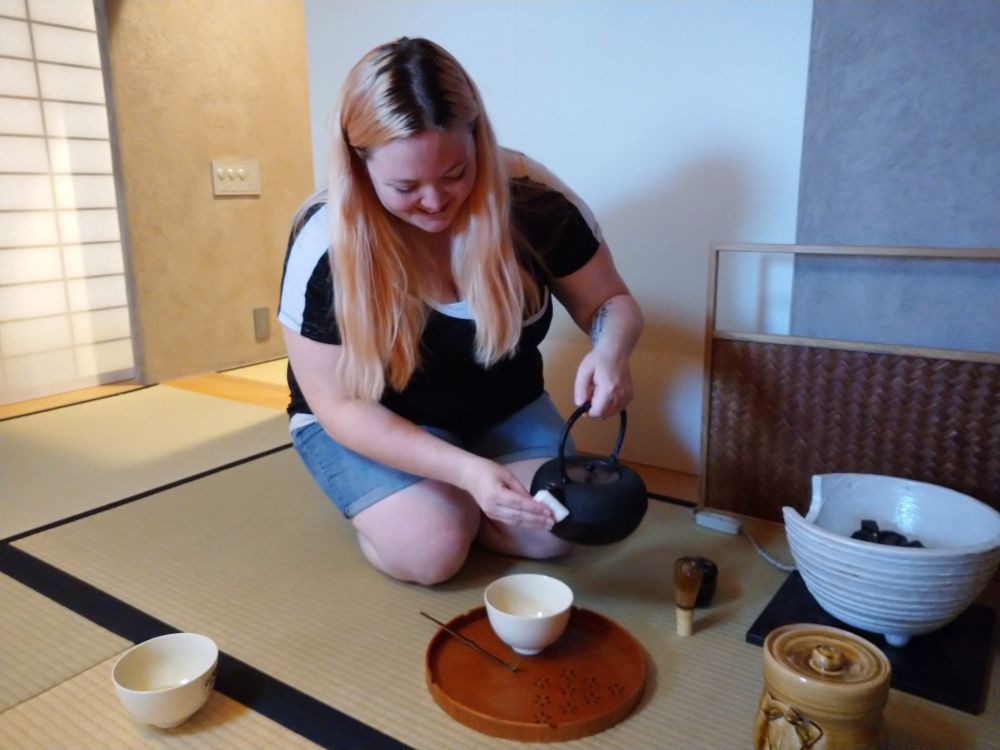 We have welcomed a wonderful guest to our tea ceremony room in Toritsudai. She is from Nebraska, USA, but currently working for a Manila branch of a global company. She is interested in the tea culture and Zen and therefore participated in our tea ceremony workshop.
She not only enjoyed as a guest but challenged in preparing matcha tea. Looks like she has a talent! She was so kind as to prepare a bowl of tea and served me the most wonderful tea I ever had in my life.
"It was a short trip with my coworkers this time but I would love to come back again with my boyfriend" she said and left us with a big beautiful smile.
We are looking forward to her next visit. Bon Voyage!
If you are interested in this post, please check below!
Green Tea and Wagashi Delights in Tokyo: http://bit.ly/tea-and-wagash
The Scenes from This Tour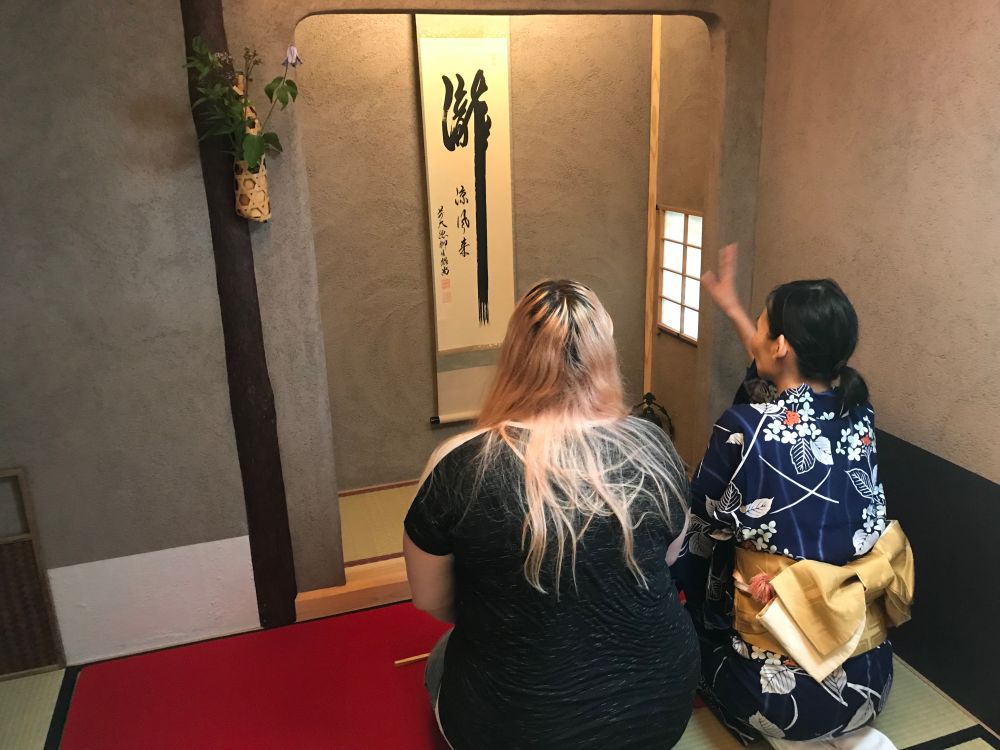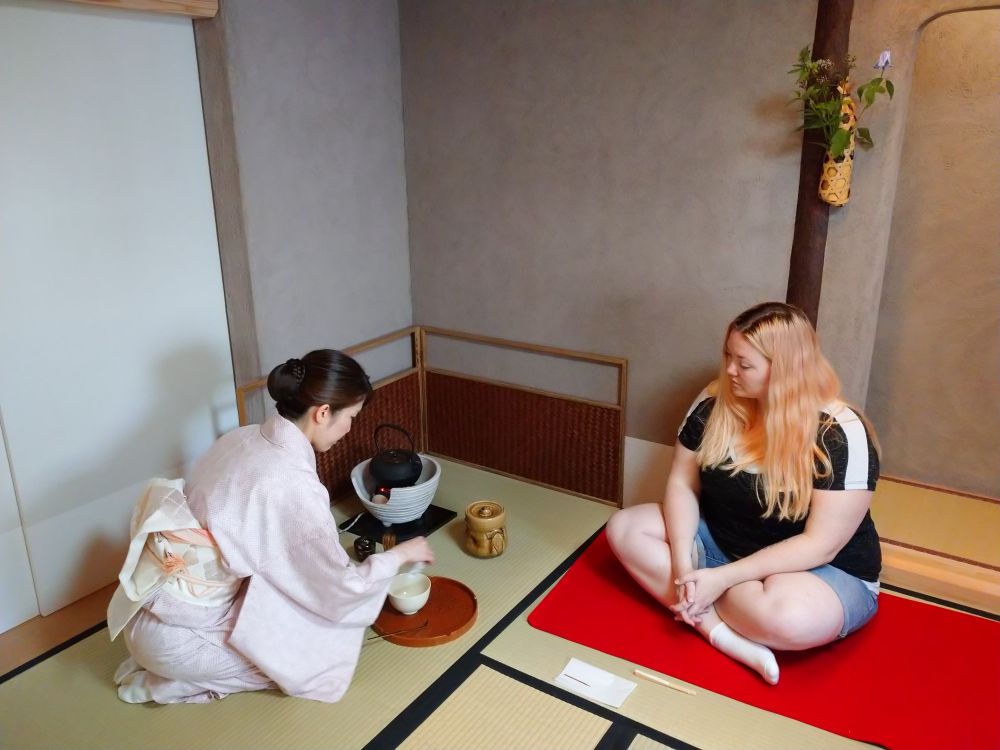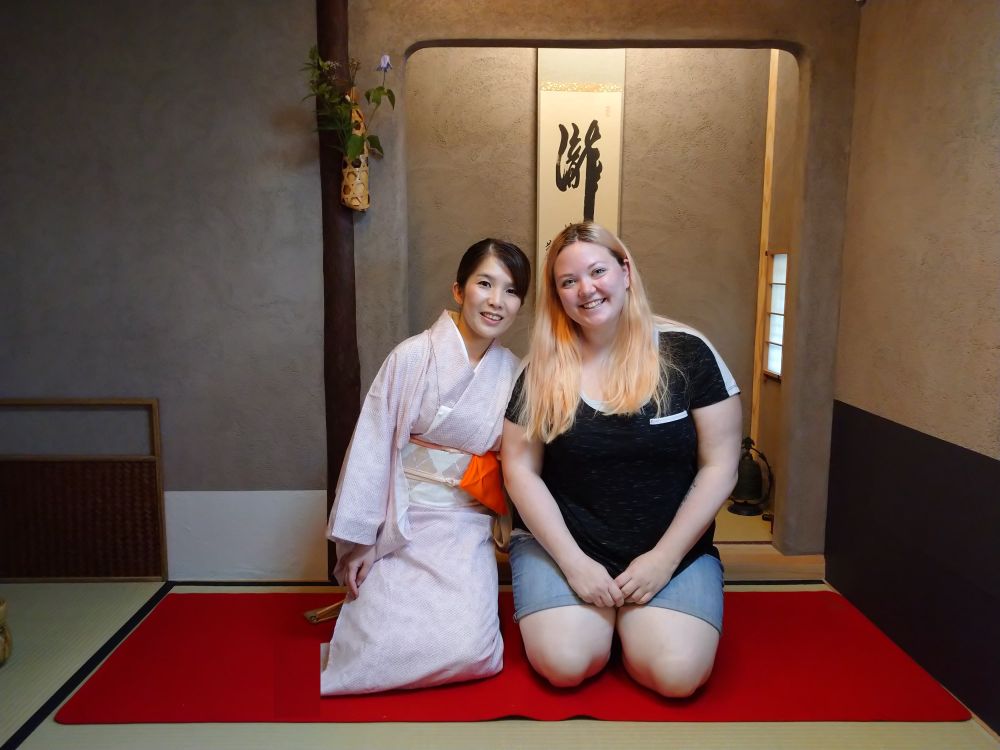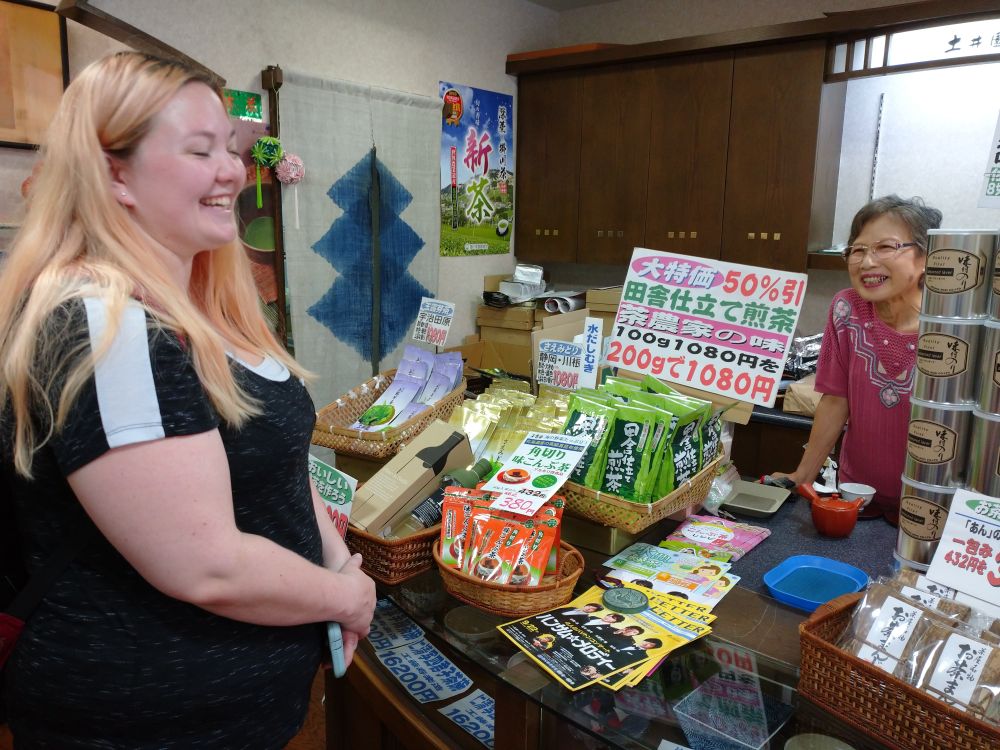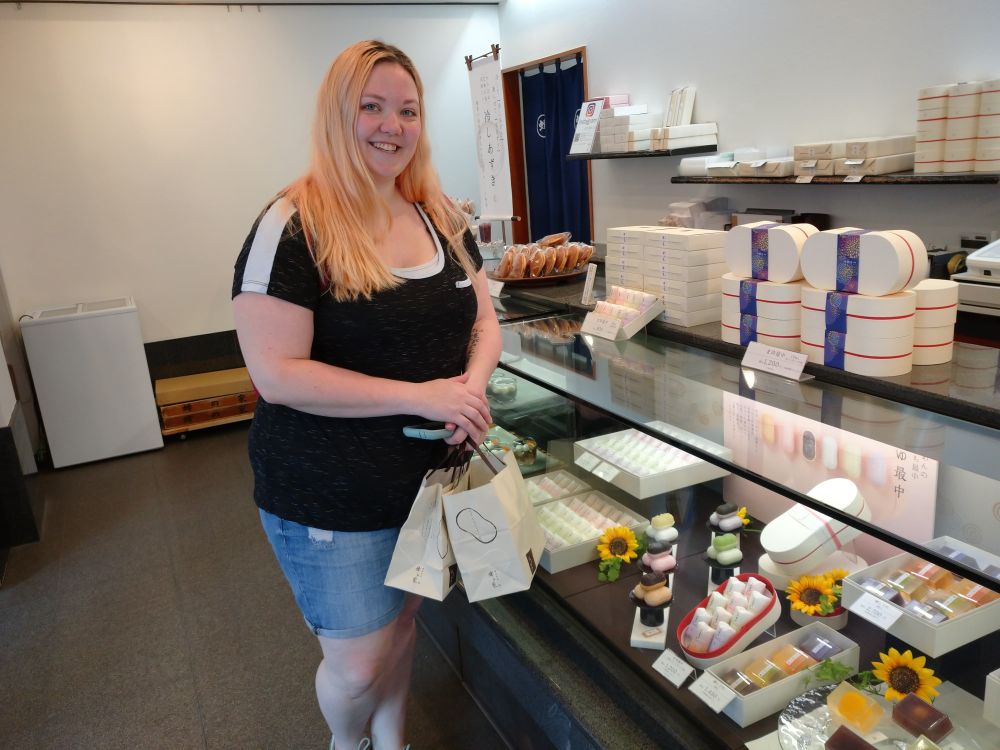 If you are interested in this post, please check below!
Green Tea and Wagashi Delights in Tokyo: http://bit.ly/tea-and-wagashi