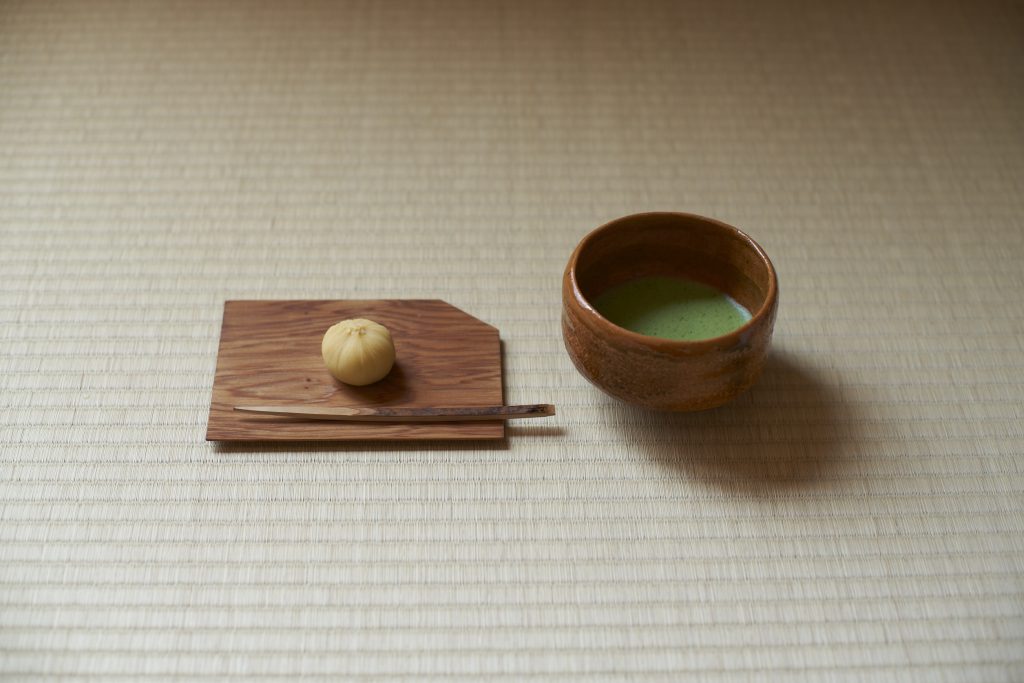 Thank you very much for your interest in this tour.
This tour provides a full five-course traditional Cha-kaiseki (cuisine served before tea ceremony) and a tea ceremony experience in a special facility with a tea ceremony room. An oasis of calm and traditional beauty in the midst of urban Tokyo.
* The venue is a private facility and not open to the public.
Highlights
Experience the formal way of tea, which includes a five-course traditional Cha-kaiseki cuisine.  You can also enjoy Japanese sake (rice wine).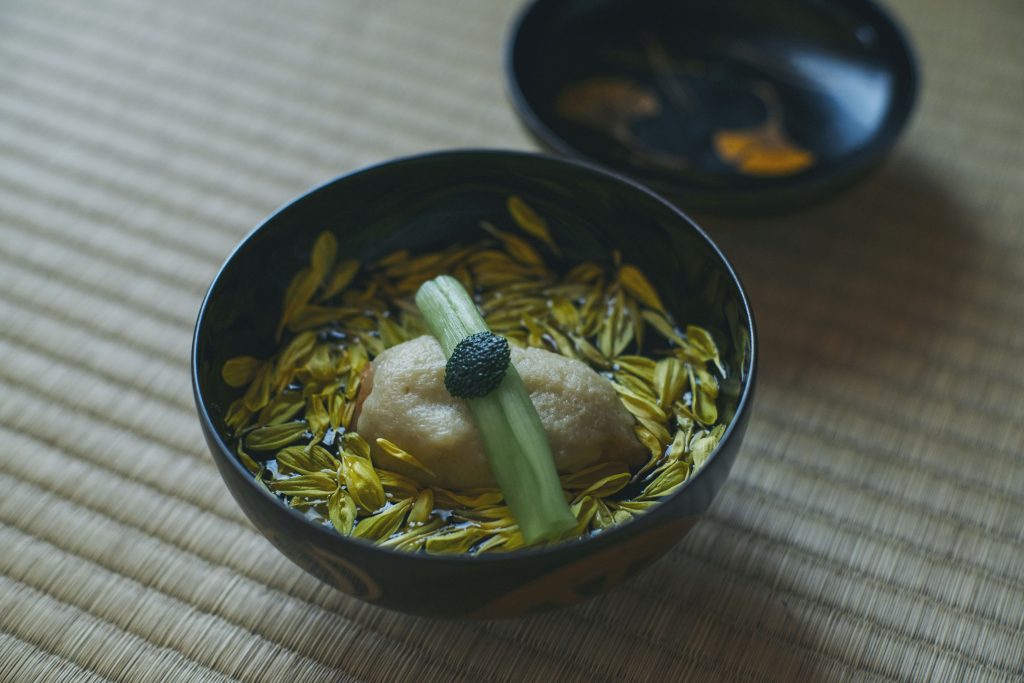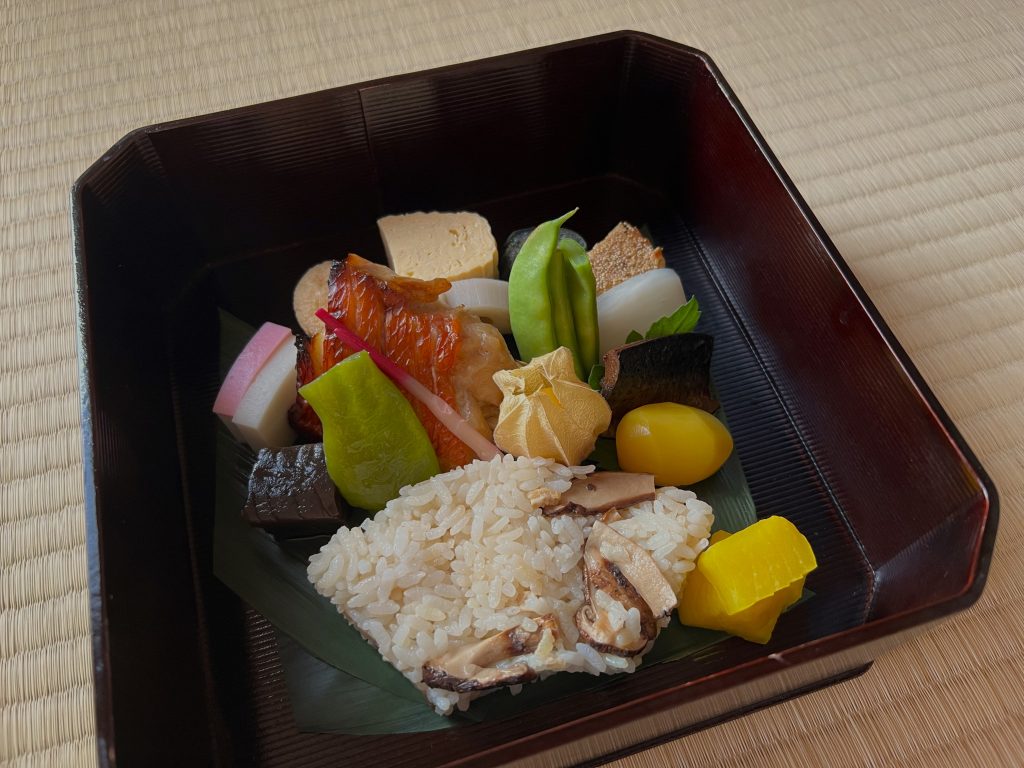 The venue is an oasis of calm in urban Tokyo. Experience Japanese culture in a beautiful tea room complete with precious art and tea utensils.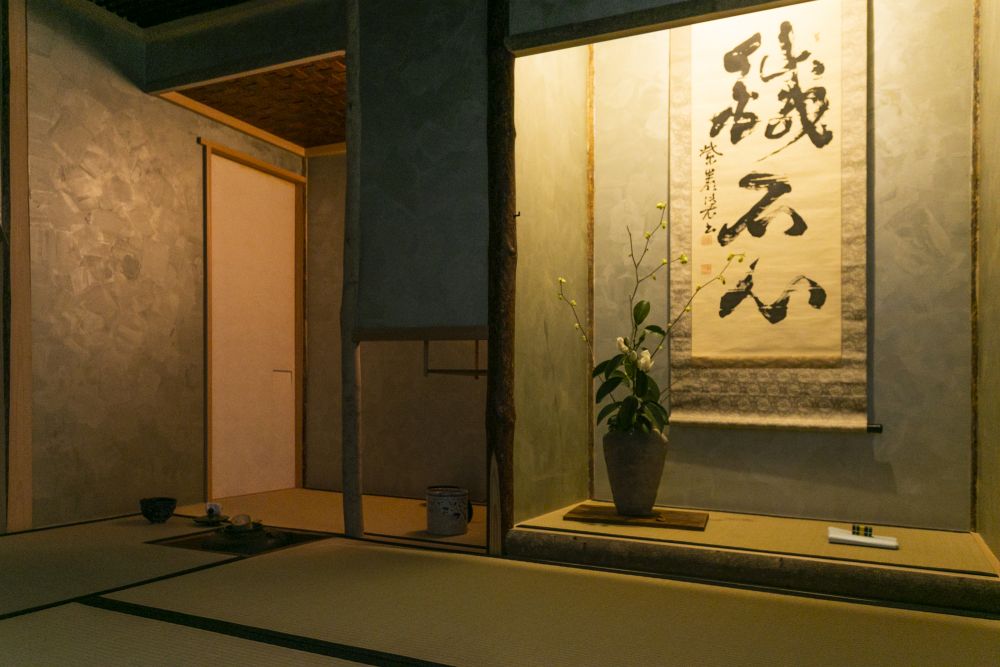 The owner of the venue himself, a professional Ura-senke teacher at its second-highest rank, will treat you to tea and explain the history and ritual of the ceremony.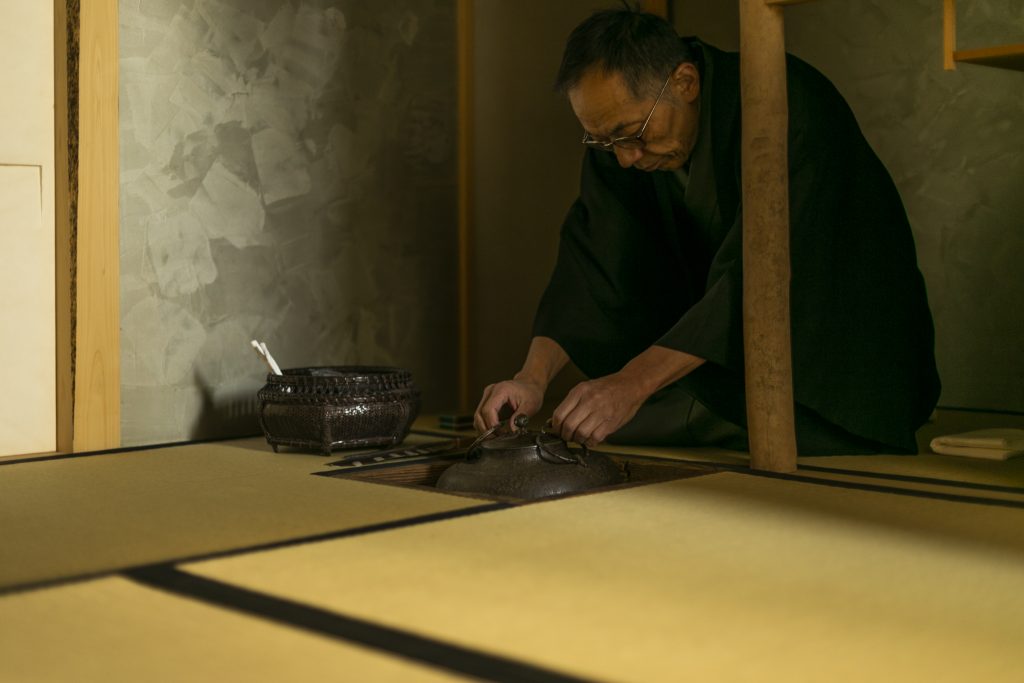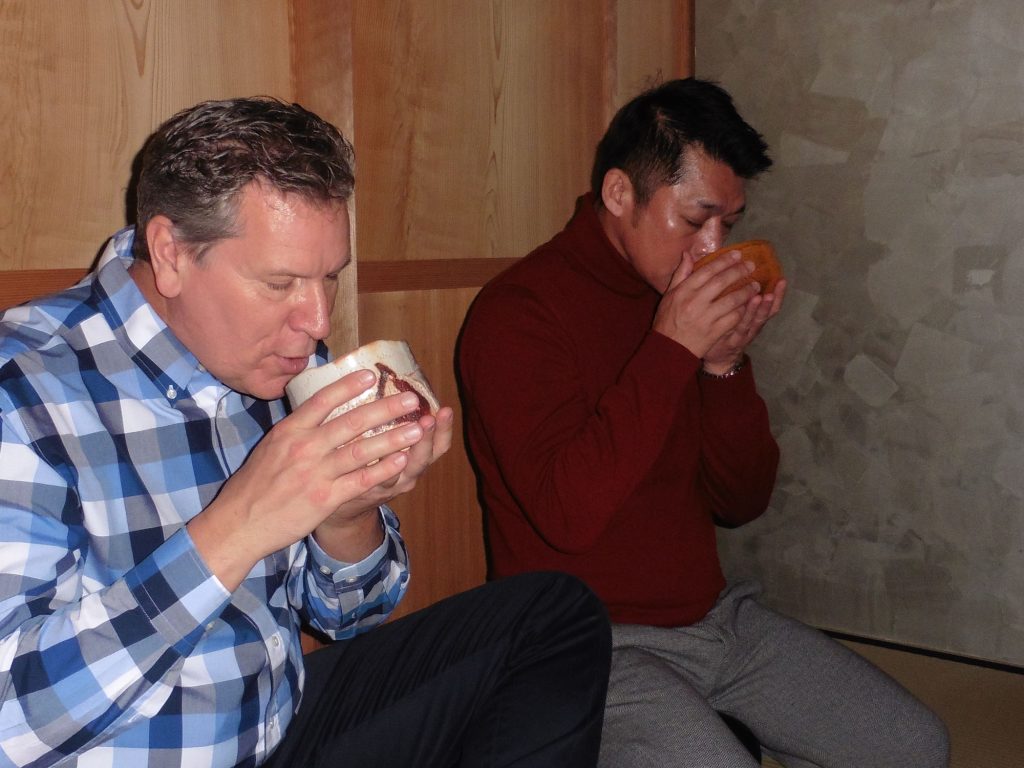 Contents
Cha-kaiseki

Enjoy a five-course traditional cuisine formally served before tea ceremony.
Sake (rice wine) is also available.

Tea ceremony: Free your mind through the ritual of tea

Enjoy the finest quality green tea and traditional Japanese sweets from famous confectioneries.
Learn about tea utensils, hanging scrolls and the etiquette of flower arrangement.
Try for yourself the unique and fun Japanese way of making green tea.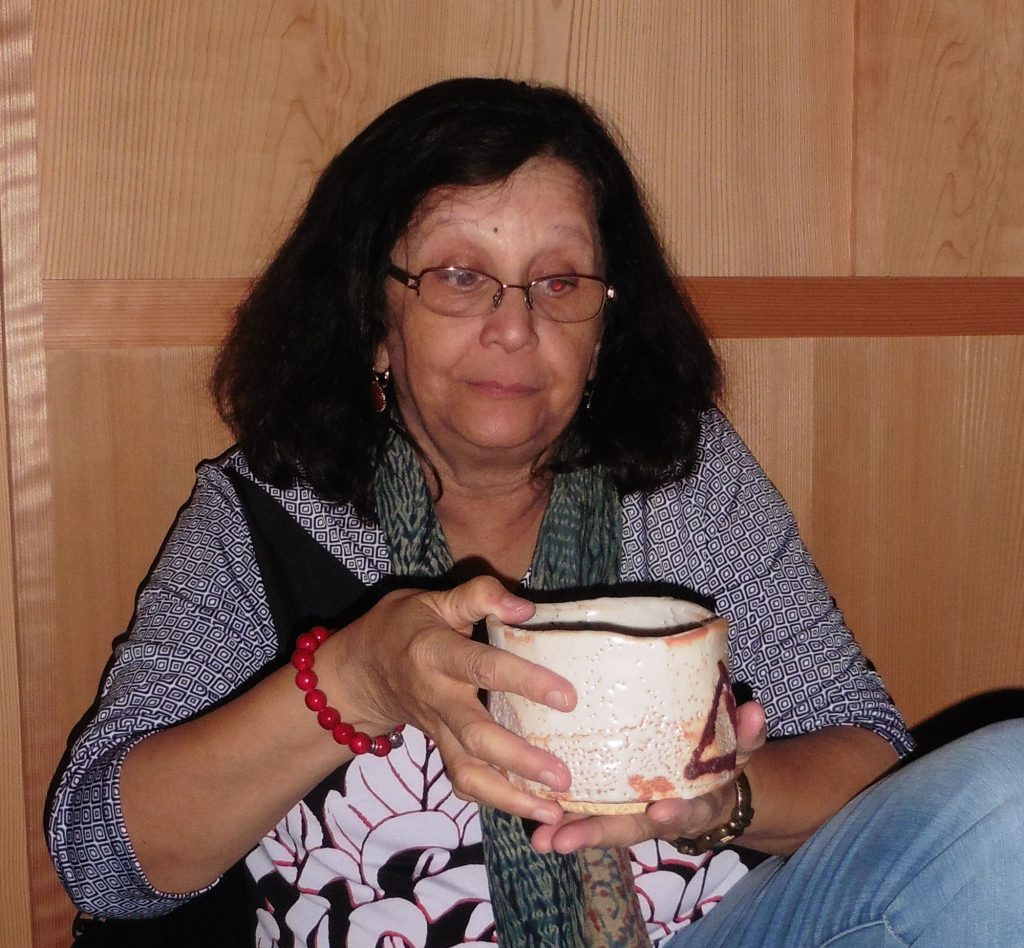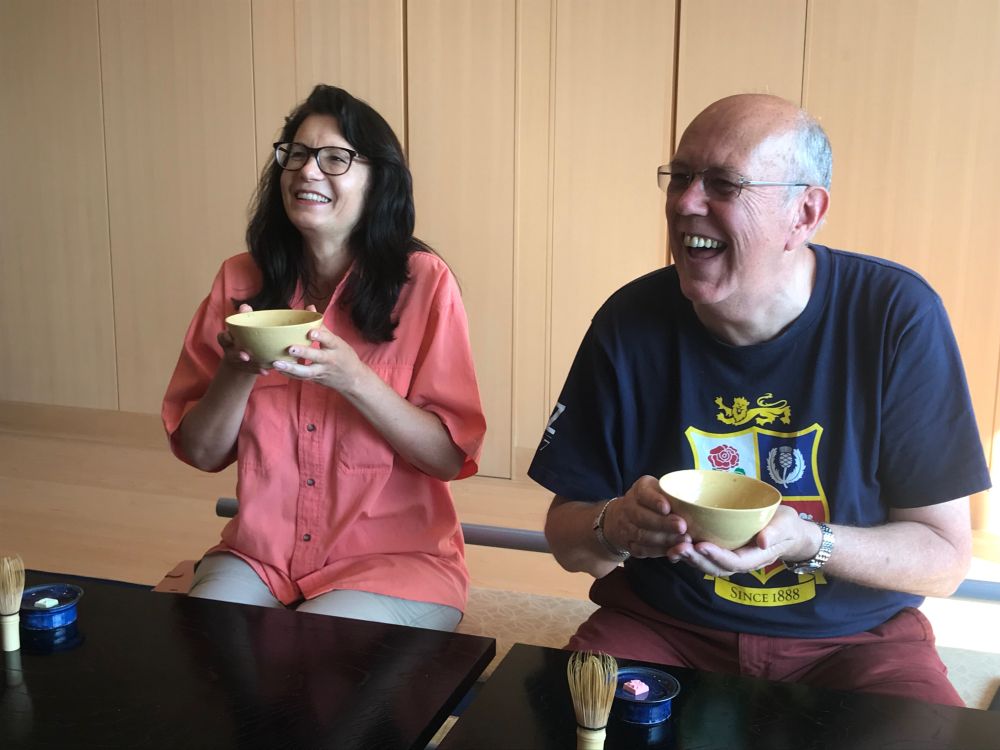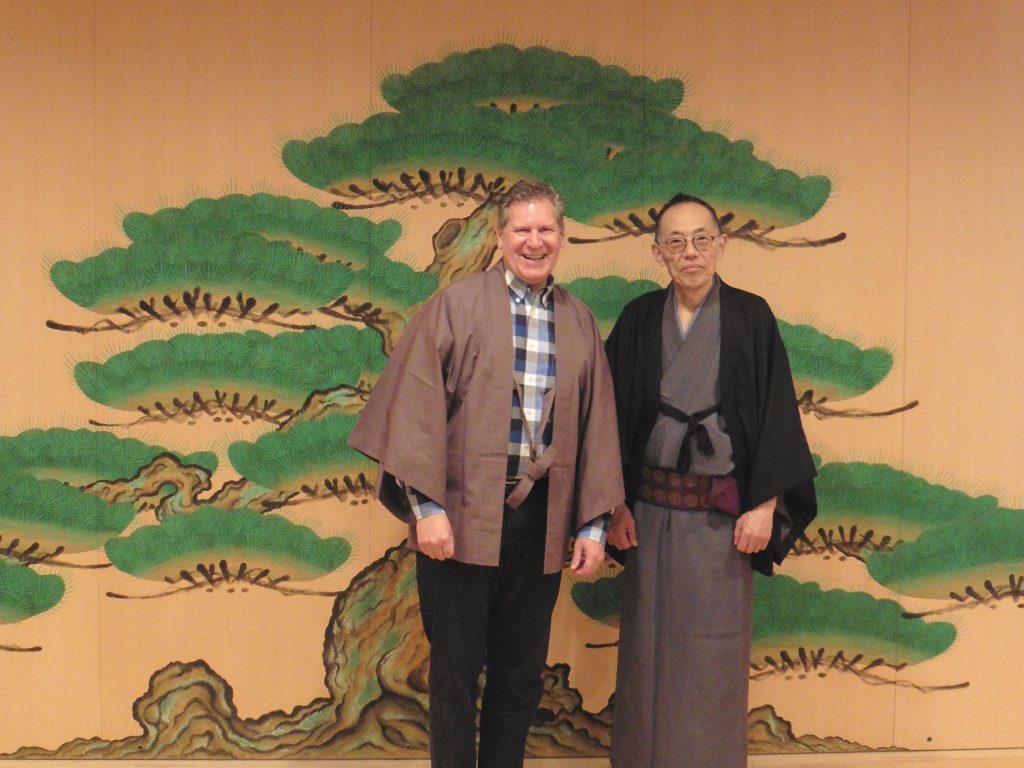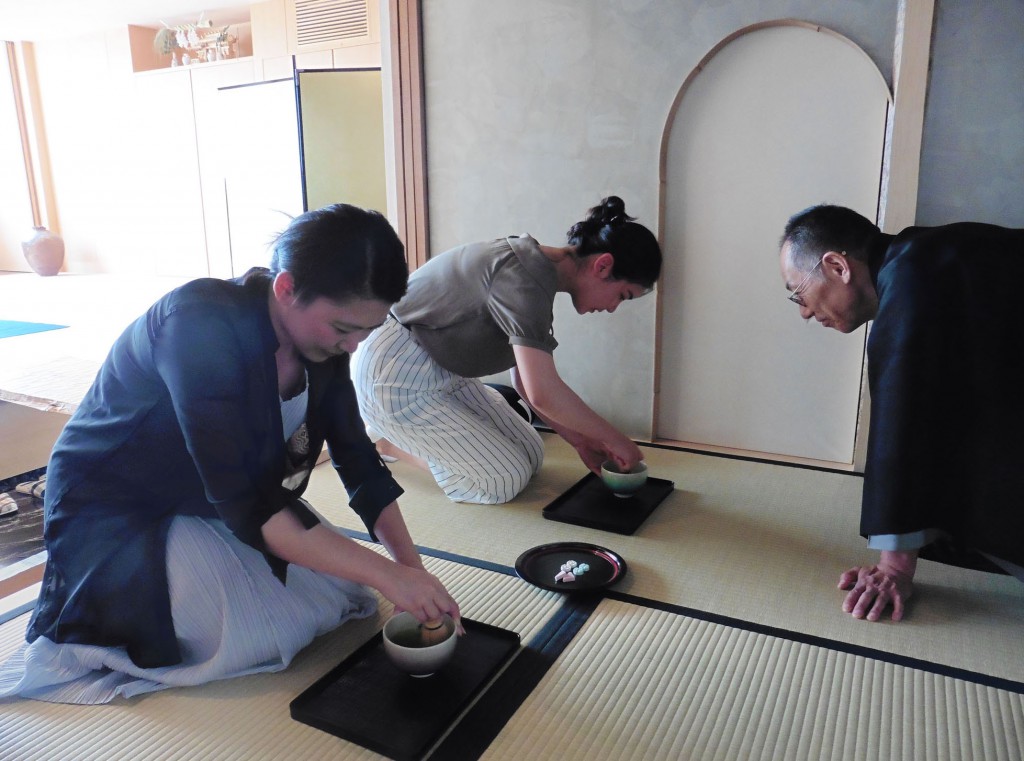 All our tours are private in order to ensure the safety and security of our guests.
Our health and safety measures against COVID-19 include:
・Wearing face masks (spare face masks are available)
・Sanitizing and washing hands
・Keeping rooms well ventilated
・Health checks for staff members and guests
・Keeping safe social distances
We look forward to welcoming you to our tours soon.
Location
Private venue in Futako-Tamagawa, Tokyo.
Meeting Place
Futako-tamagawa Station (DT07/OM15) Exit (Outside). Welcomed by interpreter (English).
Duration
Class size
Price
27,500 yen per person – includes interpreter (English or Mandarin Chinese) fee and souvenirs.
Private tours: add 20,000 yen per group

* Cancellation Policy:  Full amount will be refunded if contacted up to 7 days prior to the event. Otherwise no refund will be granted.
Souvenirs
Photos taken during tea ceremony are provided later over the internet.
Notes
You will need to take your shoes off in the tea room, so please wear socks.
The tea ceremony room is a sacred space. Please note the following:

Please wear tops with sleeves (short sleeves are OK) that cover the shoulders.
Please make sure you wear something that will cover your knees. Do not wear shorts or mini-skirts. Any fabric is acceptable.
Food Allergies/Religious Restrictions
Please inform us of any food allergies or religious restrictions in advance.
For those with allergies or religious restrictions, we will gladly substitute other ingredients.
For those who do not eat meat, we offer Shojin or vegetarian cuisine based on the dietary restrictions of Buddhist monks.
For those who do not drink alcohol, we offer Japanese tea or mineral water.
Booking Request
✉  info@mat-cha-doh.com
Mat-Cha-Doh
Average rating:
6 reviews
Jul 26, 2019
Beautiful experience!
I am from Japan, however, it is quite rare to experience Cha-kaiseki and tea ceremony which MAT-CHA-DOH offers.
One of the best things about this course is its venue. The venue is nearby train station, so it is easy to access and you can't really imagine this traditional, beautiful place from the outside of the building, however, once you entered the venue, you will be surprised to see the proper tea room, and the stage for Japanese Noh, where we eat Cha-kaiseki.
As for Cha-kaiseki, it was my first time to try it, and since I didn't know the manner, I was quite nervous but everyone showed the example and taught me very kindly, so I could enjoy beautiful meal with sake. In addition, I also enjoyed traditional table ware they used in Cha-kaiseki, because they were not used in everyday life, so I felt more special.
The tea ceremony, we can learn the history and ritual of it with very tasty matcha and beautiful Japanese sweets. It was almost like a meditation, where you really focus to be in the present, without closing my eyes. I felt like I would not want to miss anything our teacher did in front of us, because his posture and movement was just so beautiful.
I recommend this course for everyone who want to experience something special in Tokyo. This is not something you can experience anywhere in Japan, I even recommend this to Japanese people. The experience totally blew my mind and I will definitely come back when I have a guest from overseas.
Miya, thank you for your lovely message. We were really happy to meet you.We were impressed that you care for Japanese tea culture.We hope that you participate in our tour again with your friends.Let's keep in touch.Thank you and best regards,Mat-Cha-Doh
Mar 18, 2019
What a wonderful venue!
I really enjoyed the Japanese chado culture in this tour! The authentic tea room made me feel calm. The atmosphere was so nice.
During the tea ceremony I was excited to touch the precious utensils which were collected by the host,Mr.Doi.
After tea time we had cha-kaiseki cuisine that was so beautiful and so good.
All my senses were satisfied by this artistic experience!
Thank you for participating in our tour. We were really happy to meet all of you.We were impressed that you have a rich knowledge about Japanese tea culture.Let's keep in touch.Thank you and best regards,Mat-Cha-Doh
Mar 5, 2019
Extraordinary experience for everyone !
If you would like to try something unforgettable, a special experience that you can only experience in Tokyo, Japan, I would recommend, Mat-Cha-Doh's tea ceremony. This unique tea house is located in a hidden area near Futako Tamagawa Station facing the Tamagawa River. On the penthouse floor of a modern building there is a traditional Japanese tea room with a contemporary flair. You will see the beautiful Tamagawa River from the tea house. You will experience an authentic Japanese Tea Ceremony from a Tea Master in a traditional and formal ceremony. From the Tea Master you will learn about the Japanese spirit, about Wabi-Sabi and the Japanese Tea Ceremony through its history.

You don't need to worry if this is the very first time you're participating in a Japanese Tea Ceremony. The Tea Master will instruct you in the process of the tea ceremony, step by step. In addition, there is a Noh Theater next to the tea house where you will enjoy Kaiseki cuisine after the tea ceremony.

If you want to experience traditional and historical Japanese culture and the real Japanese sprit, Mat-Cha-Doh is one of the best options in Tokyo.
Thank you Shinichi. We had a nice Christmas time with you both.We were glad that we could talk to you about Japanese tea culture in our tea room. Let's keep in touch.Thank you and best regards,Mat-Cha-Doh
Jan 26, 2019
Great Experience
It was a great experience! The tea room was beautiful, the food was good.Teamaster Doi told us a lot about tea culture. Whisking powdered green tea was a bit tricky but it was fun.
Thank you for your message. We had a really good time with you.We are very glad that we had much in common to talk about.Let's keep in touch.Thank you and best regards,Mat-Cha-Doh
Jan 24, 2019
If you want to experience the Japanese aestheticism- - -
If you want to experience authentic Japanese aestheticism in Tokyo, this is the place. Just off from crowded Futago Tamagawa Station, this hidden tea room locates at a penthouse in a modern condo from where you may over look the Tamagawa River. What surprises you is the room is with much of aestheticism of the Tea Master, Mr. Doi. He will courteously invite you to the Beauty of Wabi Sabi.
Carefully chosen hanging scrolls, utensils and tea cups in a dimmed tea room are truly antique, some are some hundred years old, which are delicately coordinated to the season when you visit. You will appreciate a cup of matcha hearing sound of silence.
Mr. Doi is also a veteran actor of Noh play. His passion to the Japanese beauty made him to build his own Noh stage here. You will taste subtle flavor of Kaiseki cuisine prepared by Chef, Mr. Fuyuno, on the Noh stage.
Not like at museums, you can reside, touch and taste beauties here. If you are little fed up with some touristic events in Tokyo, this program gives you an opportunity to invigorate and deepen your experiences of Japan.
Thank you for participating in our tour. We were really happy to meet all of you.We were impressed that you have a rich knowledge about Japanese tea culture.Let's keep in touch.Thank you and best regards,Mat-Cha-Doh
Jan 22, 2019
You can meet the jenuine experience of Japanese tea ceremony. Actually there are so many matcha events, just like tea parties with matcha flavored drinks in Japanized facilities for tourists, and unfortunately, a lot of people have misunderstood that " I've completed matcha experience" with such cheap tricks. However, the Matcha-do will produce authentic experience with amazing matcha, sophisticated cuisines and surprising antiques. Master Doi is the real one of Ura-Senke director, under the roots of Senno Rikyu. You can meet the context of Japanese hospitality through his services, postures and air.
Thank you for your lovely message.We were really enjoyed spending time with you in our tea room. We hope that you keep close distance from Japanese tea culture.Thank you and best regards,Mat-Cha-Doh