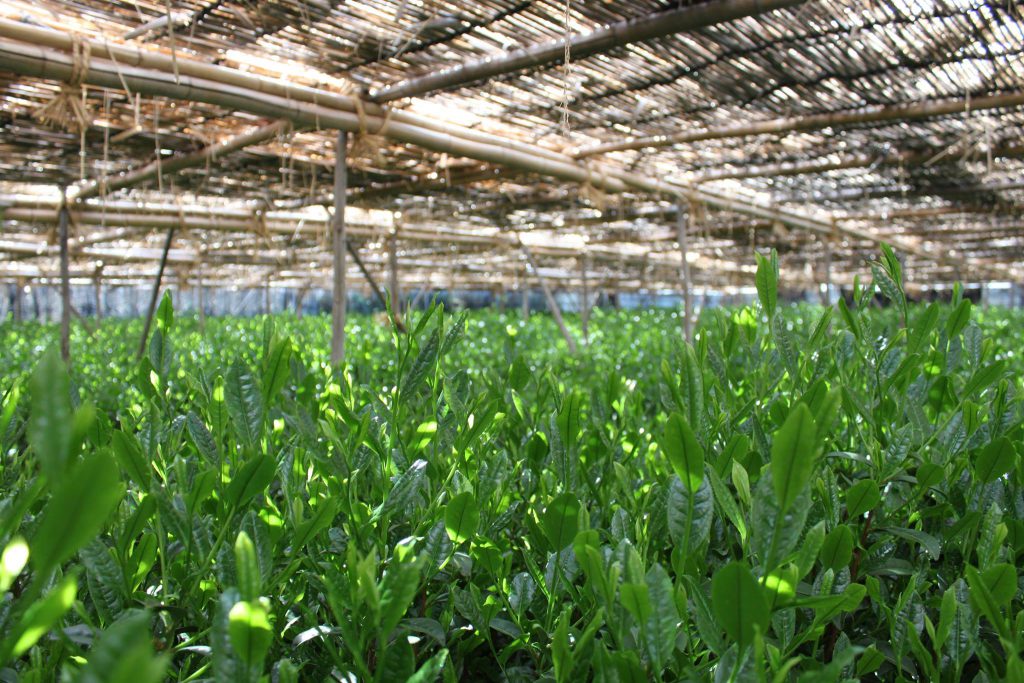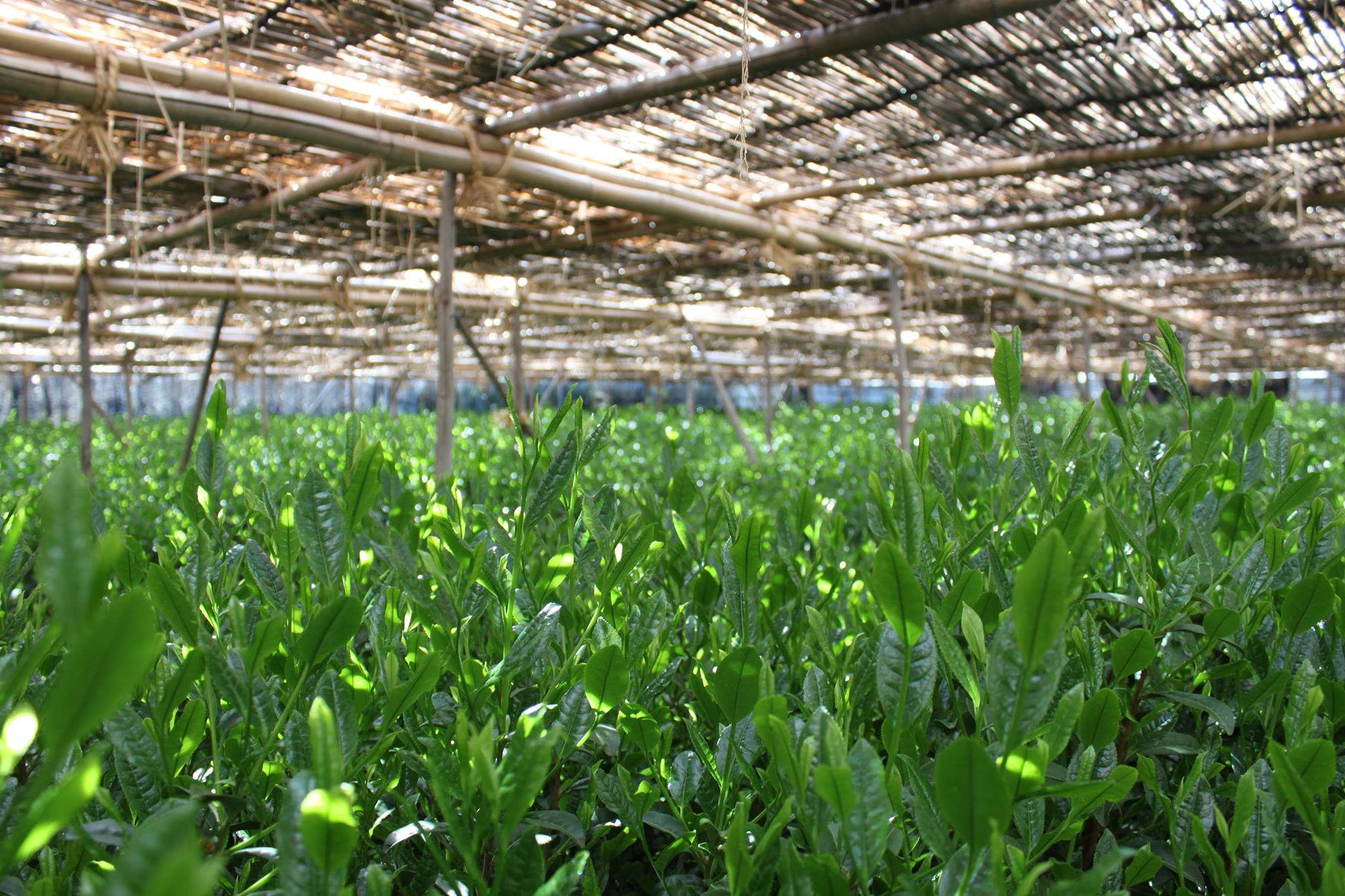 Young green tea leaves picked freshly in the Spring are stored and matured during Summer to bring out its original flavor and aroma inherent in tea. They are ready to be shipped out of the aging process in November. The matcha tea ordered during this period will be delivered to you in the freshest state as the leaves are just out of storage and freshly ground by a stone mill.
*Mat-Cha-Doh only sells high quality matcha produced from a tea plantation in Uji, Kyoto.
 Two must buy products that are of high quality and of tea ceremony grade, yet reasonably priced.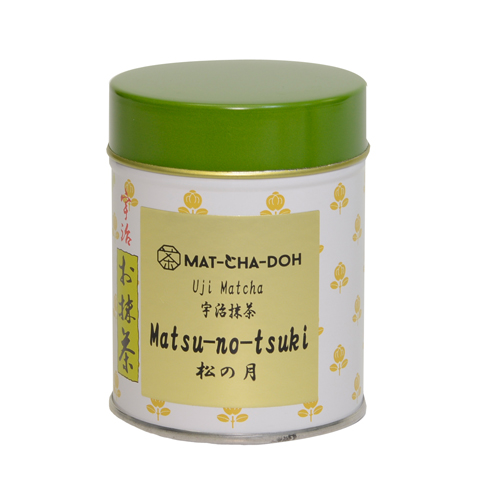 Matsu-no-tsuki has less sweetness compared to Kyo-no-miki but it is a very rich tasting matcha. It ranks top highly among the Uji matcha. It is characterized by a deep aroma, umami and sweetness comparable to chocolate. Its richness comes from the roasting of tea leaves for just a few seconds. This process is unique only to Matsu-no-tsuki. Matsu-no-tsuki is also produced from the tea leaves that come from a selected tea farm and picked and processed by hand.
Number of cups: Approximately 15 cups (if using 2-gram per serving).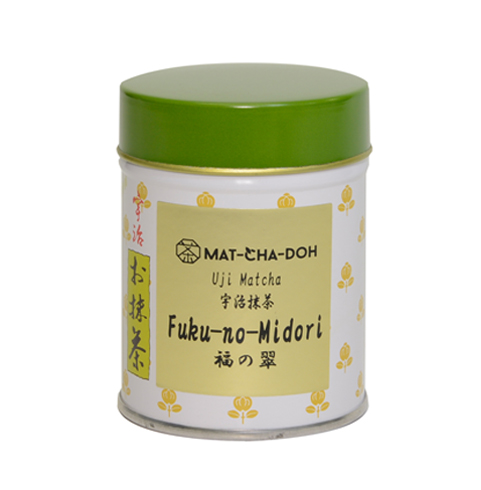 Fuku-no-midori has a well-balanced sweetness, umami and bitterness that give this tea a smooth texture in a standard grade matcha. It is ground from high quality hand-picked tea leaves. We recommend that you drink this as a latte or straight with plenty of water.
Number of cups: Approximately 15 cups (if using 2-gram per serving).