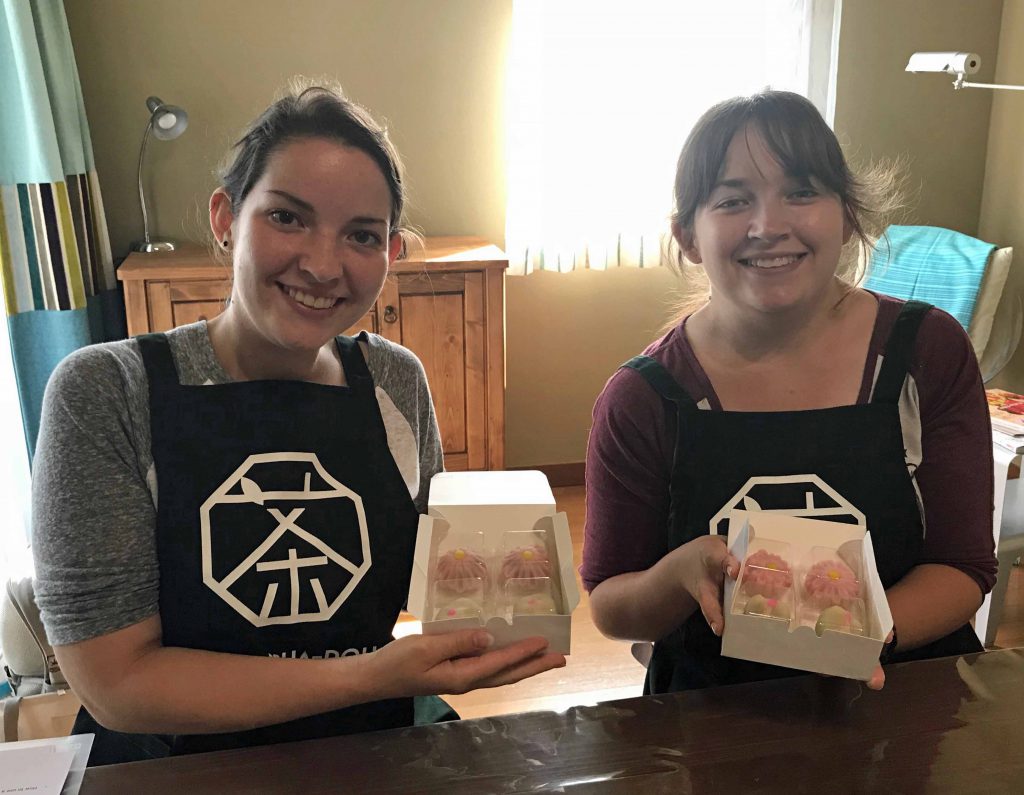 We welcomed twin sisters from Israel today at our Wagashi making workshop.
They decided to spend some time in Japan before going off to college. Their classes will start next month and they will major in Biology at the same college. The sisters seem to get along well and were smart and pleasant to talk to. We had a wonderful time having them as they are our first guests from Israel.
The chat after the workshop was fun and informative as we talked about our respective countries. There is a military draft system in Israel and it applies to women as well. Most finish their service before going to college. Their dignified presence is telling of their background of these sweet sisters.
We are so grateful to be able to meet such amazing people!
The Scenes from This Tour