Thank you very much for your interest in this tour.
Guests can participate in a tea ceremony room, followed by visits to Japanese specialty shops of green tea and wagashi (Japanese sweets). You will enjoy Matcha (ground green tea) and wagashi at the tea ceremony as well as a sampling of various green teas and wagashi at the shops.
Highlights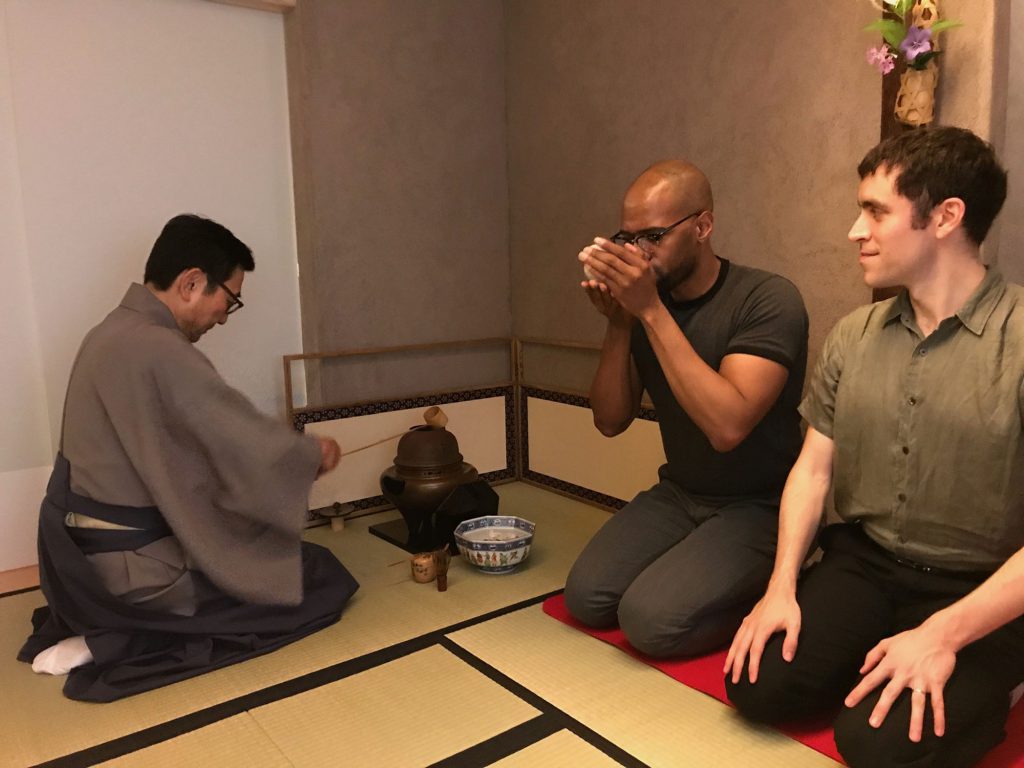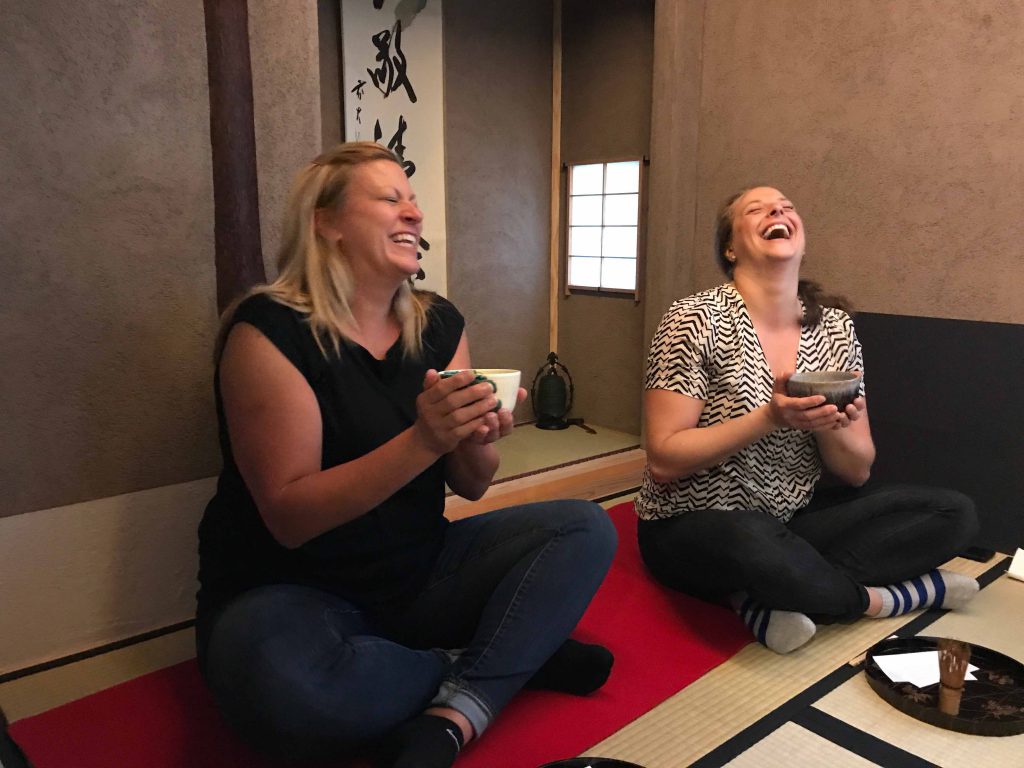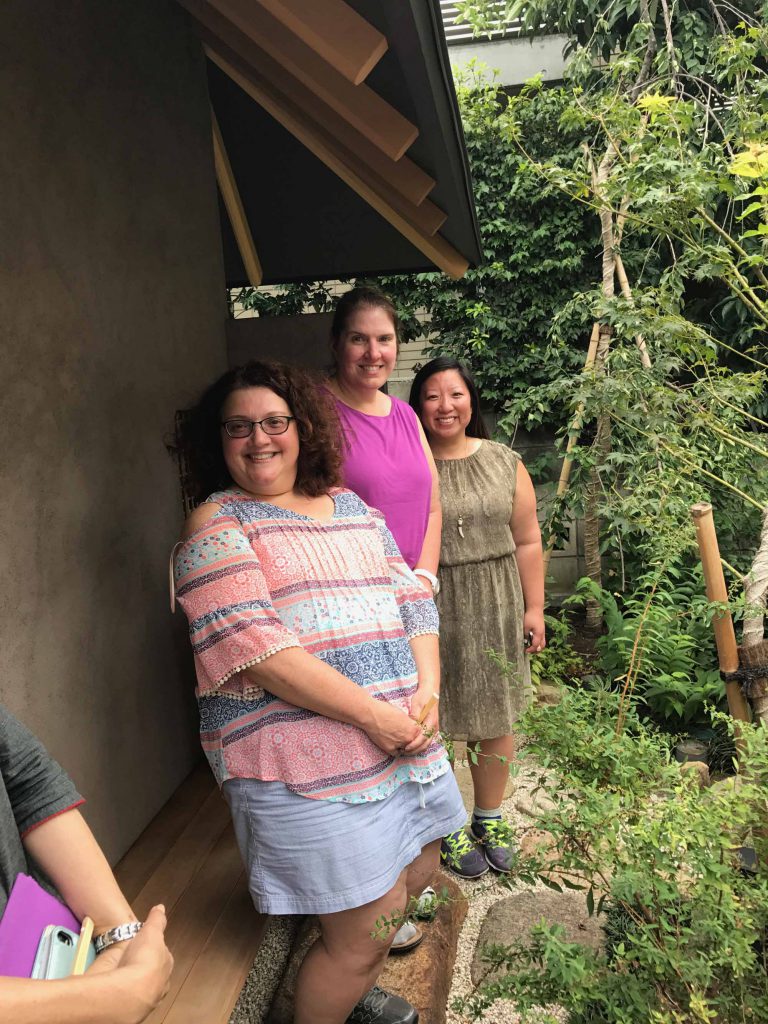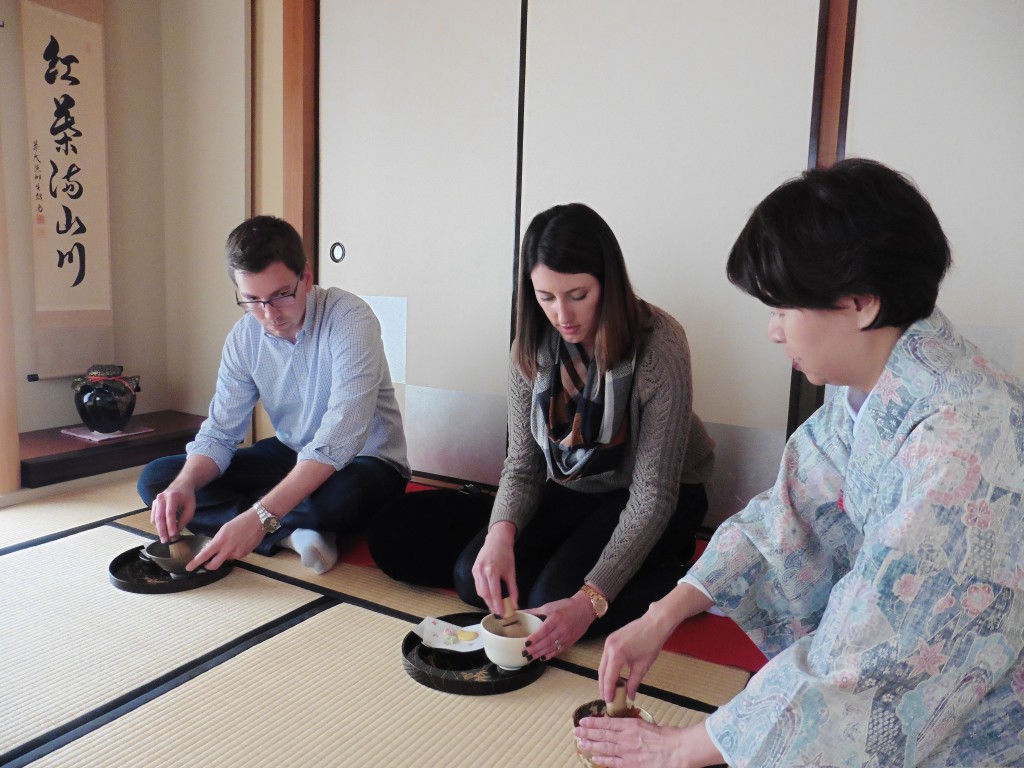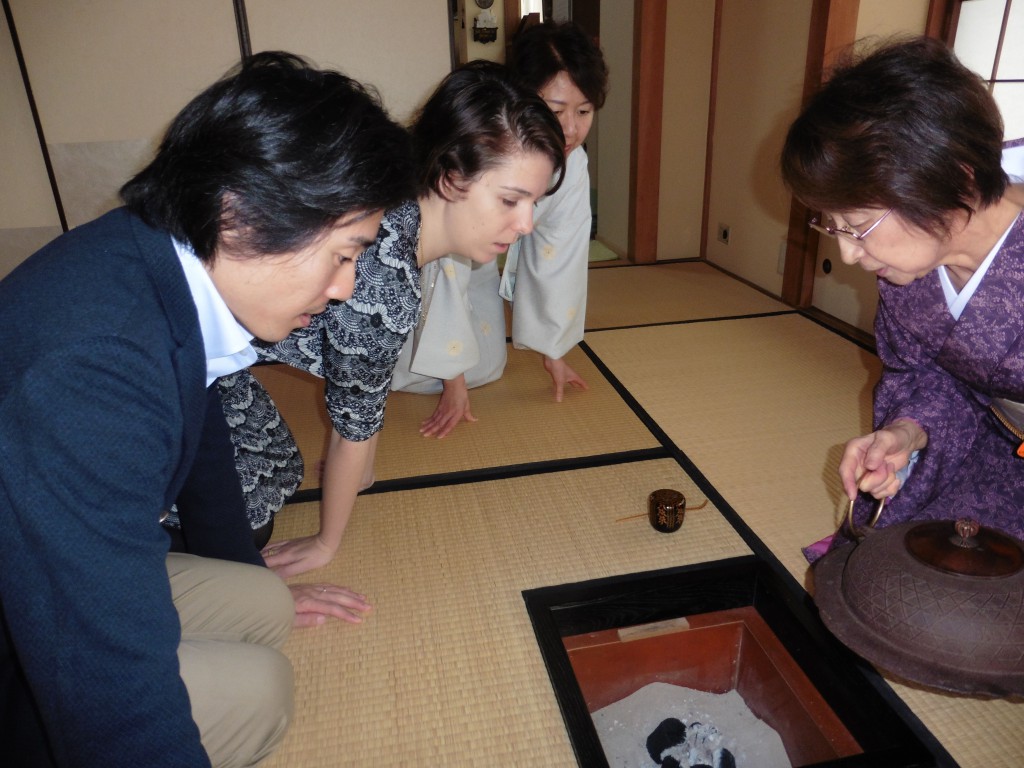 At a long-established tea shop, you will enjoy a tasting of different teas and a lecture on green tea by the shop master.

Visit a wagashi (Japanese sweets) store and sample from their wide range of offerings, from traditional to nouvelle.
All our tours are private in order to ensure the safety and security of our guests.
Our health and safety measures against COVID-19 include:
・Wearing face masks (spare face masks are available)
・Sanitizing and washing hands
・Keeping rooms well ventilated
・Health checks for staff members and guests
・Keeping safe social distances
We look forward to welcoming you to our tours soon.
Contents
Tea ceremony: Free your mind through the ritual of tea.

Enjoy the finest quality green tea and traditional Japanese sweets from famous confectioneries.
Learn about tea utensils, hanging scrolls and the etiquette of flower arrangement.
Try for yourself the unique and fun Japanese way of making green tea.

 

Visit to specialty green tea and Japanese sweets shops.

Doien Tea Shop – includes green tea sampling
Hachinoya Confectionery – includes Japanese sweets sampling
Location
Tea ceremony room in Toritsu-Daigaku, Tokyo.
Meeting Place
Toritsu-Daigaku Station (TY06) Exit (Outside). Welcomed by interpreter (English).
Duration
Class size
Price
15,000 yen per person – includes interpreter (English or Mandarin Chinese) fee and souvenirs.
Private tours: add 20,000 yen per group
* Cancellation Policy: Full amount will be refunded if contacted up to 3 days prior to the event. Otherwise no refund is granted.
Souvenirs
Wagashi (Japanese sweets) from Hachinoya Confectionery.
Photos taken during tea ceremony are provided later over the internet.
Notes
You will need to take your shoes off in the tea room, so please wear socks or stockings.
The tea ceremony room is a sacred space. Please note the following:

Please wear tops with sleeves (short sleeves are OK) that cover the shoulders.
Please make sure you wear something that will cover your knees. Do not wear shorts or mini-skirts. Any fabric is acceptable.
Booking Request
✉  info@mat-cha-doh.com
Mat-Cha-Doh
Average rating:
1 reviews
Jul 26, 2019
I absolutely love this tour
Traditional tea ceremony + visits to Japanese tea shop + visits to Japanese sweets shop in one tour! So convenient and fun!
I would recommend this tour for everyone who wants to experience tea ceremony and good tea related shopping at the same time. There are so many places to do tea ceremony, but it is so rare to have a tour for tea related products and Japanese sweets at the same time!
Firstly, you will attend the tea ceremony. The venue is very cozy, and people there are very welcoming when I visited there. When tea ceremony started, I felt so nervous but people there will guide you so don't worry if you don't know etiquette and rules. The matcher I had there is probably one of the best, and wagashi was also amazing, too. Also, I enjoyed making matcha by myself. Whisking matcha sounds so simple and easy, but it actually needs technique and it really make the difference in looking and taste of matcha.
After the tea ceremony, it is time to go for shopping. I really loved both tea shop and Japanese sweets shop because the shop owners were so sweet and fun to talk to.
First of all, I went to the tea shop, where you can try and learn many kinds of Japanese tea, including matcha, sencha, hojicha and so on. You can also taste many of tea in the shop. The owner is super cool and I loved his enthusiasm about tea! You can buy the best quality products for good price, so it's the best opportunity to buy some gifts!

Finally, it's time to go to Japanese sweets shop. There, you can buy delicious and good-looking Japanese sweets. They are great with Matcha, or green teas, however, you can also find something to pair with coffee, too! Their package is so on point and everything is suitable for gifts. The shop owner is so welcoming and gave me so much samples. You can actually buy a box of sweets, or some products were sold individually, so I am sure you will find something to buy!

I highly recommend this shop to everyone who wants to buy a great souvenir and experience tea ceremony at the same time. It's so convenient to have everything in one tour and you can't experience something like this in other tours.
Miya, thank you so much. We really appreciate what you said.We are glad to be able to meet you than anything else.Look forward to being with you again soon. Thank you and best regards,Mat-Cha-Doh