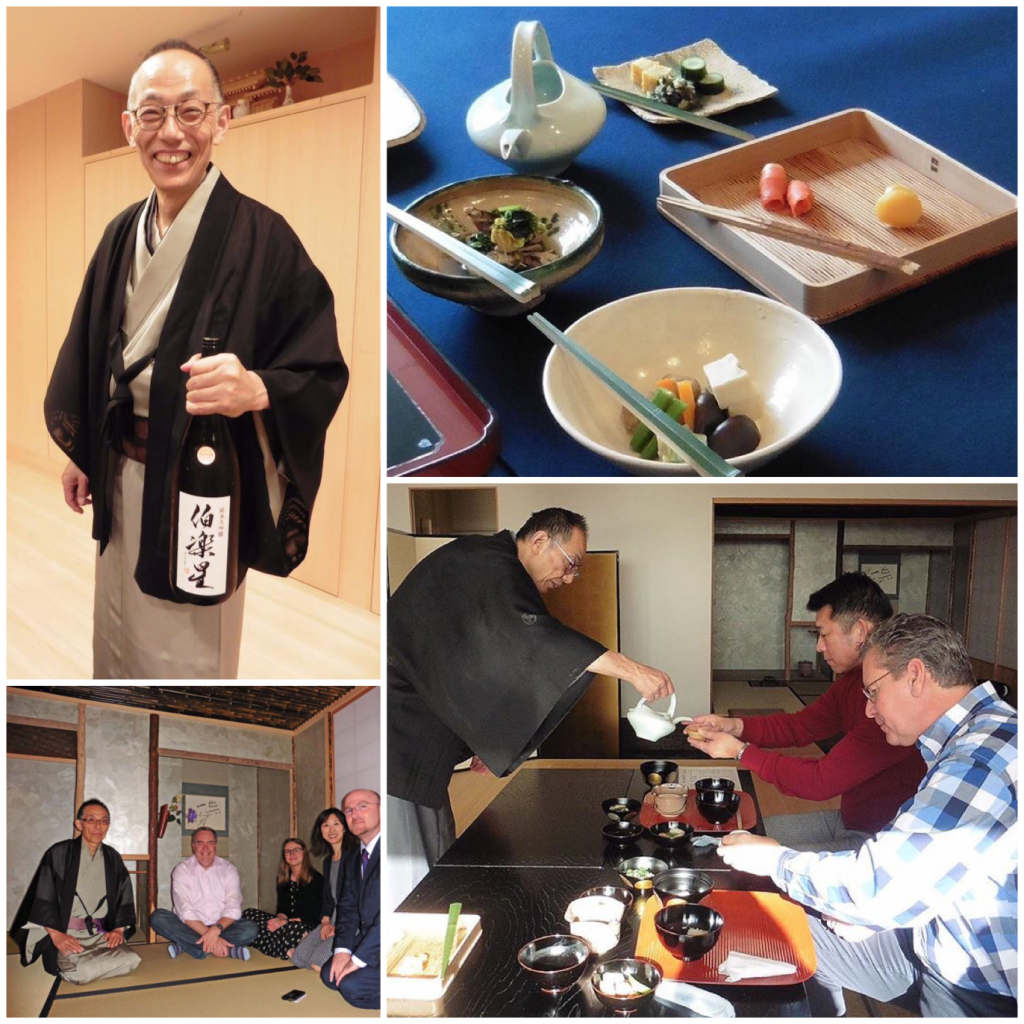 "Chaji" is a tea gathering where the host serves seasonal food and sake to the guests. This is an expression of the thoughtfulness on the host's part that the guests should "fill the stomach prior to taking matcha tea".
Sake can be an important aspect of tea gatherings. It helps to create a warm and familiar atmosphere.
When selecting an appropriate brand of sake, the host normally considers the season, the taste, the origin, the brand and its rarity as he/she keeps the guests in mind. "Hiyaoroshi" is absolutely one of the best choices this season.
This sake can only be enjoyed from September to November. It is known for its fullness and its smooth texture in your mouth. It goes through aging in summer heat causing its flavor to settle and transforming it into a very matured sake.
What would be better than to enjoy a meal rich in seasonal ingredients along with a matured sake in a cozy ambiance to celebrate the great harvest season.