It's such a hot summer day here in Tokyo. And nothing is better than a cold beer on a day like this, right? But how about Matcha beer?
We went to Isetan department store in Shinjuku to check out the "Easy to Enjoy Green Tea" event yesterday. One of the vendors called 1899 who calls themselves a "Green Tea Restaurant" was showing their specialty Matcha beer.
Of course, we tried it, and it was an interesting experience of smelling the fresh scent of Matcha while tasting the usual bitterness of a beer.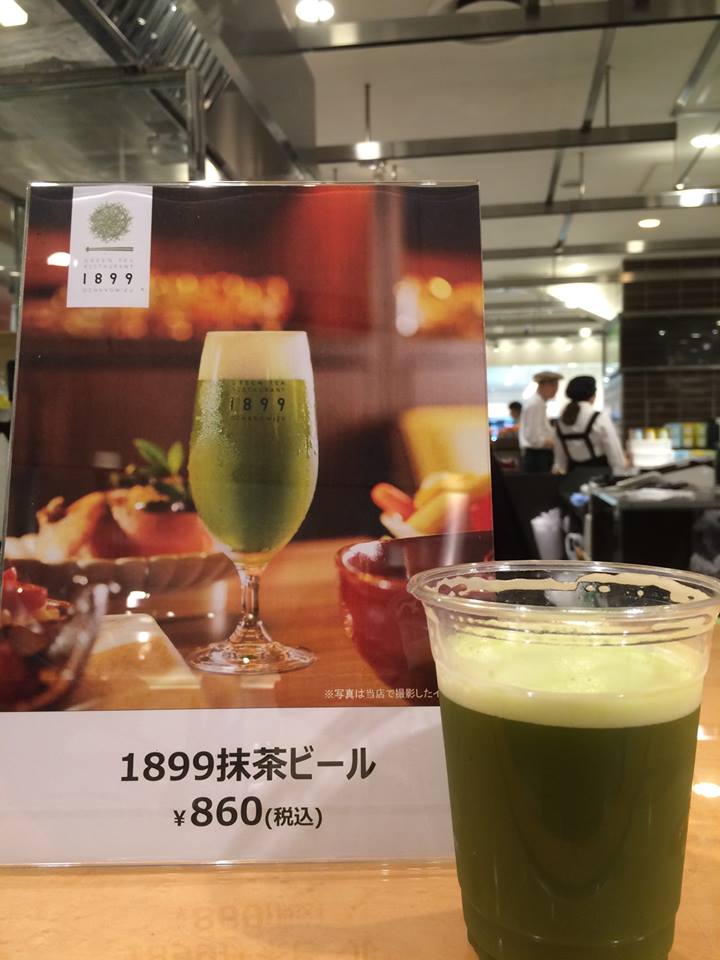 You might want to try it at their restaurant in Ochanomizu.
1899: 
http://1899.jp/ochanomizu/
Or maybe you can try to make one for yourself by blending a cold matcha into a beer. Like the event says, it's "Easy to Enjoy Green Tea", so give it a try!