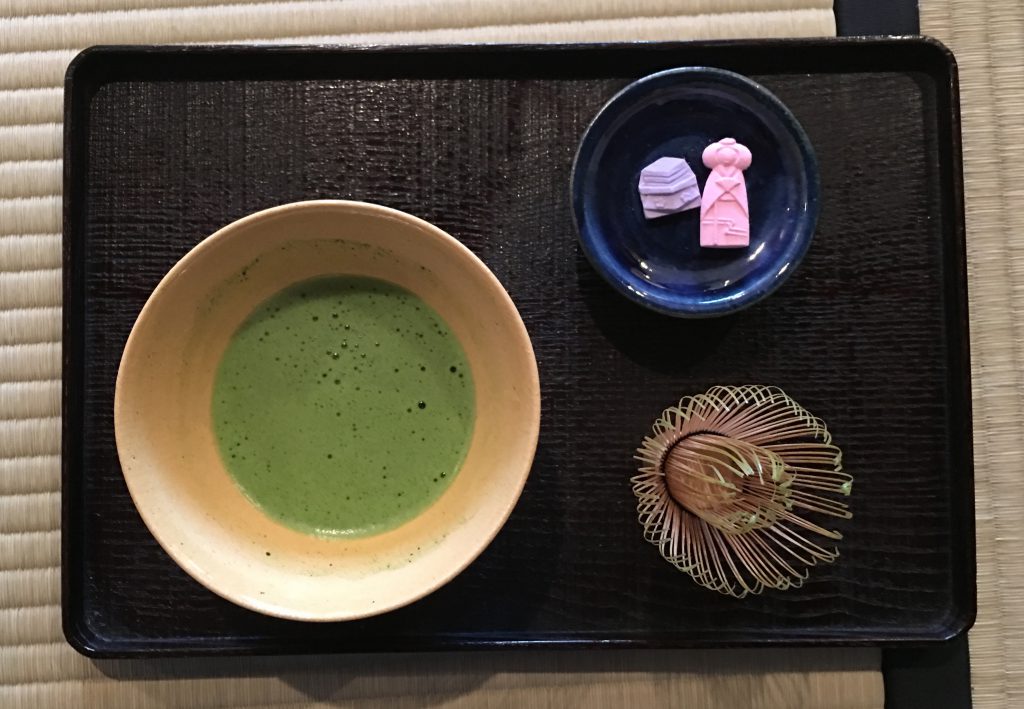 The Peach Festival, or "Hinamatsuri", celebrated on March 3rd is to wish for the healthy growth and happiness of young girls in Japan.
We'll display hina-ningyo or classic style dolls and celebrate the occasion with a meal and sweets with families and friends.
We adults will enjoy the sweets with matcha green tea. Here's to a healthy and wonderful year for all girls!