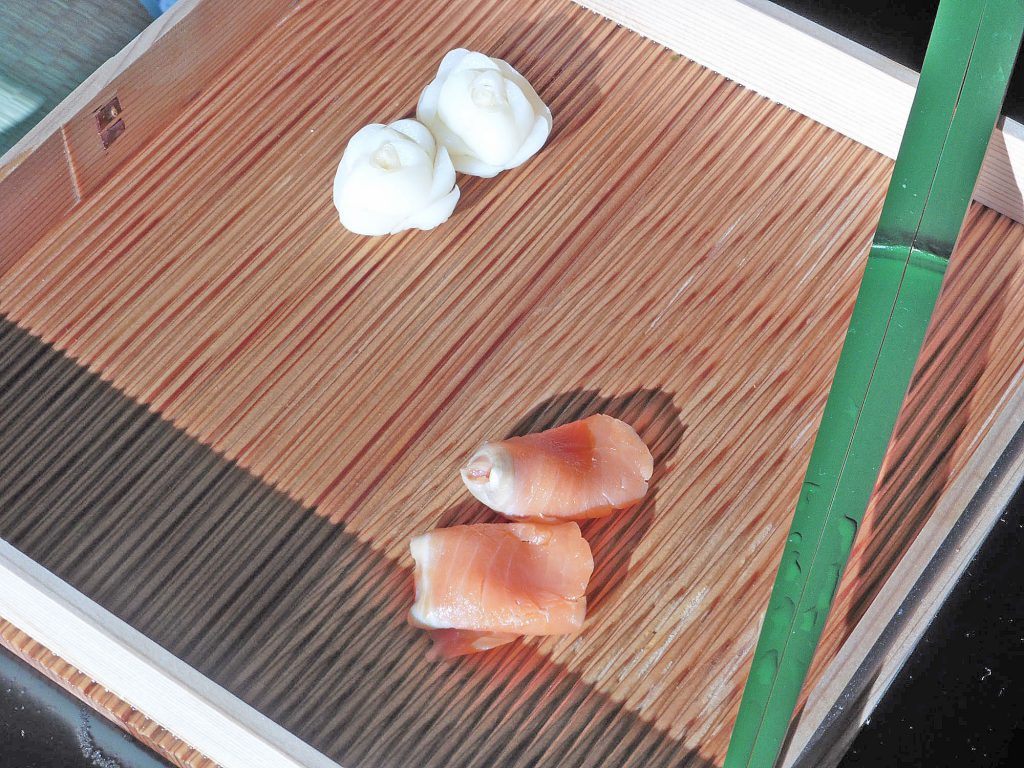 In the tea ceremony meal, it is accompanied by sake as the host pours a bowl of sake to each guest and conversely the guets to the host.
The "Hassun" dish consists of an assortment of delicacies from the mountain (plant-based) and the sea.
The wooden serving tray and chopsticks, placed diagonally, should be moistened with water. This subtle presentations gives the pure and clean impression in kaiseki meal.